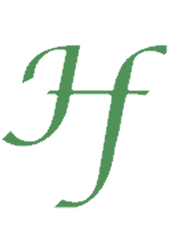 Welcome to Lough Lannagh Holiday Village website.
This is the BOOKING ENQUIRY page for the:
Herbfeast 17th to 19th May 2019
We are welcoming Herbalists from Ireland and abroad to come and share knowledge and stories of plant medicine in the unique intimate setting of Lough Lannagh, Castlebar, Co. Mayo. Seminars, presentations, demonstrations and herb walks will encompass our daily activities, while we can relax in the evening in our mobile sauna, around a camp fire and mingle with our friends and colleagues, some old and some new.Full schedule of events and details on the speakers can be found on
Paul & Gerardine are delighted to host the Herbfeast Residential Weekend in Lough Lannagh Holiday Village, Castlebar in County Mayo in the West of Ireland in partnership with Community of Irish Herbalist (CIH). Click below for travel details, directions. Email or telephone 094 9027111  between 9am and 7pm for any questions in connection with registration / accommodation to Paul, Gerardine or Ronan.
**********************************
Here are the costs for your home away from home for your Herbfeast Residential Weekend.  All meals are freshly prepared by Paul and our wonderful team at Lough Lannagh Holiday Village.  The costs include all workshops, events, accommodation and meals.
We are so looking forward to personally welcoming you all to our haven in the West of Ireland.
Accommodation options:
Shared accommodation
€210 per person sharing in a triple room (maximum three people per room)
€250 per person sharing in a twin / double room (maximum two people per room)
€290 per person in a single occupancy room
€180 per person for guests that have their own motor-home**

Commencing Friday 17th May 7pm, finishing Sunday 19th May 2019 at 5pm
2 night package per person includes:
Accommodation Friday and Saturday night
Welcome Reception Friday
Breakfast Saturday and Sunday
Lunch Saturday and Sunday
Dinner Saturday
2 days workshops/events/guest speakers
All bedrooms are bathroom en-suite, with TV, hairdryer, linen & towels included
This accommodation is subject to availability and early booking is advisable.
** For guests that have their own motor-home, or caravan, the rate is €180 per person sharing. (Includes hard-standing bay with electric hook up and showers. Towels and linen are not included)
Full payment is required to confirm booking, fill in the enquiry form below, and  please tell us the room type and any special dietary requirements, or other needs you may have. We will do our best to accommodate all requests, if possible. Paul, Gerardine or Ronan will contact with you directly.

The venue is accessible in all areas.  However, if you would prefer to be accommodated in the main building please indicate this at the time of booking. 
HERBFEAST RESIDENTIAL WEEKEND SCHEDULE, is subject to change and available on  www.herbfeast.com
Friday 17th May 2019:
Check in from 16.00hr on 18th May, opening ceremony at 8pm
Sunday 19th May 2019:
Check out is at 10am, we will try to accommodate a later check out subject to availability, closing ceremony at 4.30pm.
What to bring:
Towels are provided. All bedrooms are bathroom en-suite.
BOOKING ENQUIRY FORM